Constructing the Finest Custom Cabinets
T-LINE
One of our custom lines of cabinets is the traditional and versatile T-LINE cabinet. These cabinets are built with a traditional Face Frame of solid hardwood, which can be seen behind the doors you've selected. They can be built with Finger Pull doors which require no additional hardware, or you can design them to be used with pulls or knobs if you prefer. All cabinets have fully adjustable shelf placement and all white melamine interiors. Maple melamine interior or pre-finished Birch Plywood interior is also available.
T-LINE Flush Frame & Door
Another variation of Face Frame style cabinets, this line has fitted inset doors that give it a look of fine furniture. An Old World style can be easily achieved by adding bun feet, furniture bottom rails or columns. Flush Inset cabinetry requires extra time to manufacture and install due to the precision that is part of this design. Again, crown moldings or other specialty wood products are often worked into the design.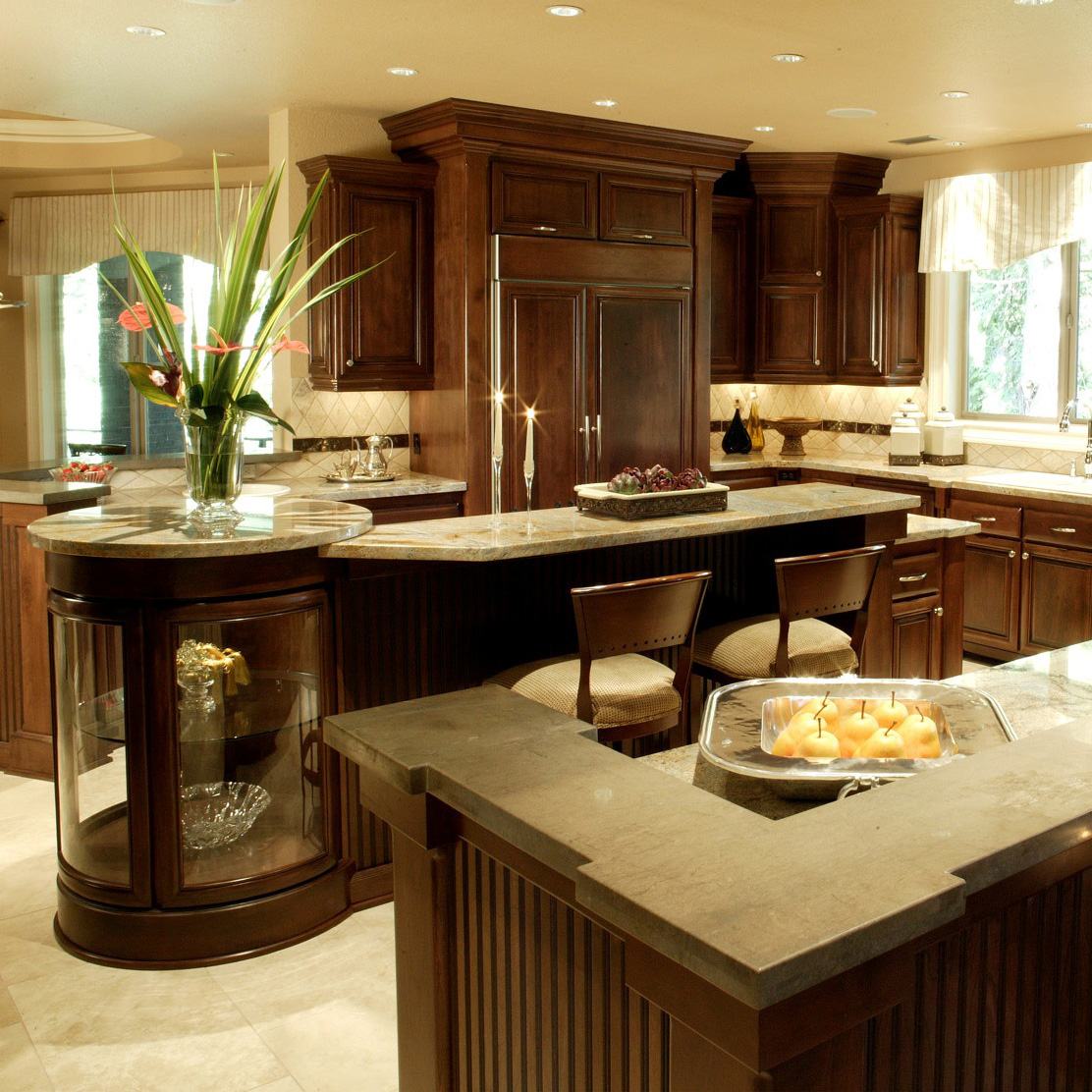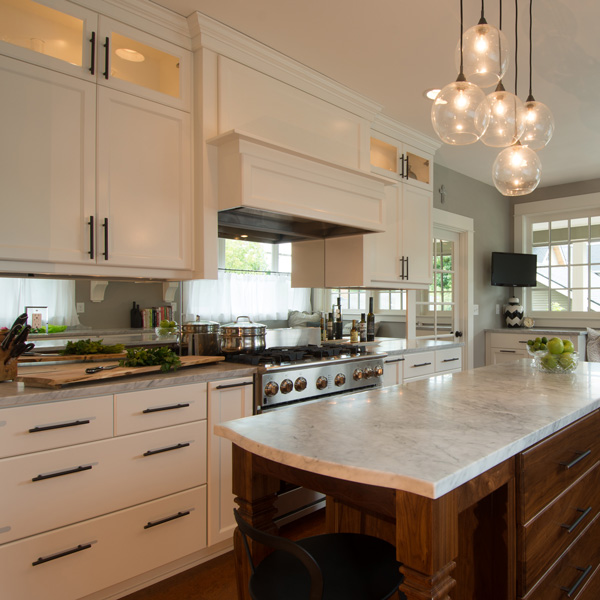 T-EURO
Our other custom line is a true European cabinet, the T-EURO cabinet. This line features Frameless construction to maximize the usability of your cabinet. This means when the cabinet doors are open, you have a fully accessible space with no support posts in the way. T-EURO coupled with undermount drawer guides gives you the maximum use of space in your cabinets by allowing for more accessible storage. Another benefit of the T-EURO line that we pass on to our customers is a cost savings due to no face frame being used.
ALL LINES OF CABINETRY come with durable undermount drawer guides , your choice of melamine or hardwood drawer boxes and fully concealed door hinges.
The popular "Soft Close" options are always available.