Quality Cabinetry. Exceptional Service.
Durable, handcrafted excellence
---
At KITCHENS AND MORE NW, we know that choosing the right cabinets for your home is important. How many times have you shaken your head in amazement at seeing supposedly high-end homes with inferior cabinets? It is common practice to cut corners by using low-cost cabinetry, knowing that most consumers will be none the wiser.
From entertainment centers to kitchens, vanities to built-in closet storage, upgraded cabinetry has a dramatic impact on the impression your home gives. KITCHENS AND MORE NW helps you to achieve the quality results you expect from custom cabinetry, beginning with the basics such as on-site and accurate measurements, extending through to precise customization of the design. We can help you select a complimentary wood finish from the endless glazes, lacquers and various finish applications that are available today, and complete the job with hands-on supervision of the installation process.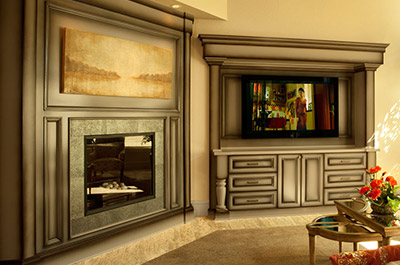 ---
Entertainment Centers
---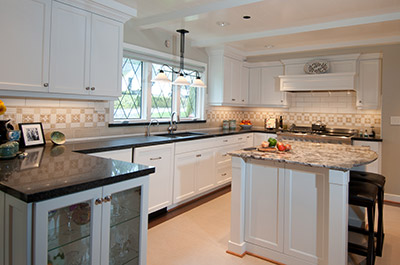 ---
Kitchens
---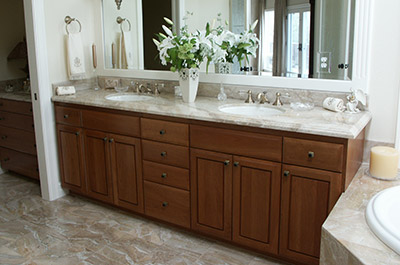 ---
Bathrooms
---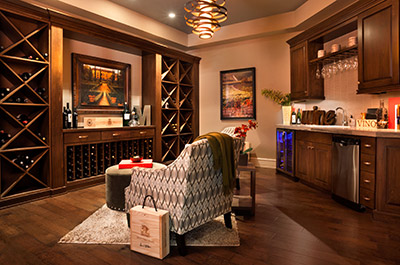 ---
Wine Cellars
Experience the quality and feel of fine cabinetry.
---
Fine cabinetry offers much more than a place to put things; it enhances a home's beauty and utility and defines your home's décor. Our experts will show you what can be achieved with high quality cabinetry, such as durable finishes, a well-built box, custom made specialty cabinets and choice hardware.
Our customers always come first!
We consider customer service one of our strongest assets, and take pride in our reputation for satisfied customers. The dedication to quality that comes from a family-run business with over 40 years in the industry shows in the care that we put into providing durable, handcrafted excellence in our cabinetry. At KITCHENS AND MORE NW in Hillsboro, you will find some of the very best customer service and craftsmanship in the industry. Since opening in 1989, we have been working with area builders and individual homeowners to style custom-made specialty cabinets for every room in your home.
When you enlist the services of KITCHENS AND MORE NW, you can expect expert guidance in designing the perfect kitchen, office, entertainment center or bathroom, plus durable custom finishes and high quality hardware that assure your lasting satisfaction. When you are ready to experience the beauty and practicality of custom cabinetry, turn to the experts at KITCHENS AND MORE NW! You will appreciate and profit from our dedication to quality and outstanding service to our customers before and after installation.